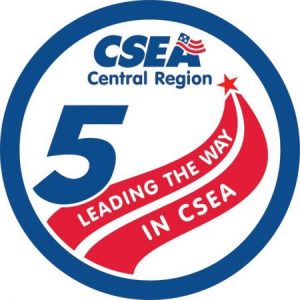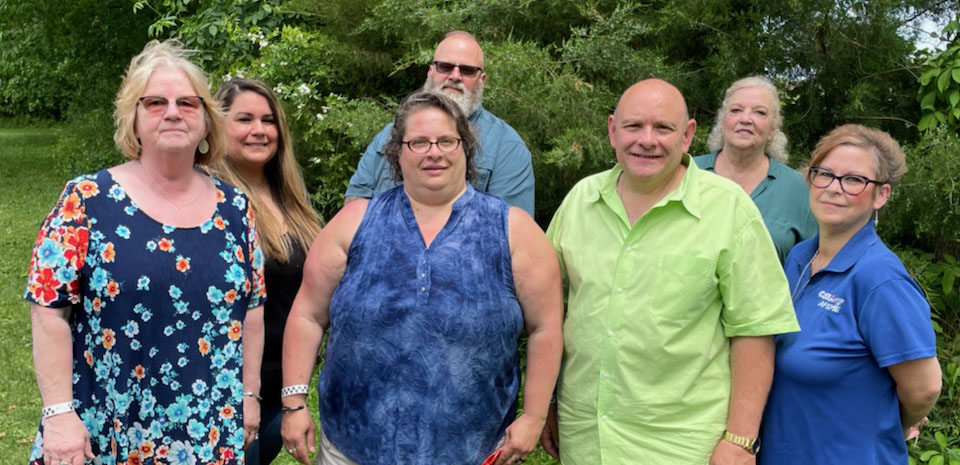 Central Region
6595 Kirkville Rd.
East Syracuse NY 13057
(800) 559-7975
(315) 433-0915 (fax)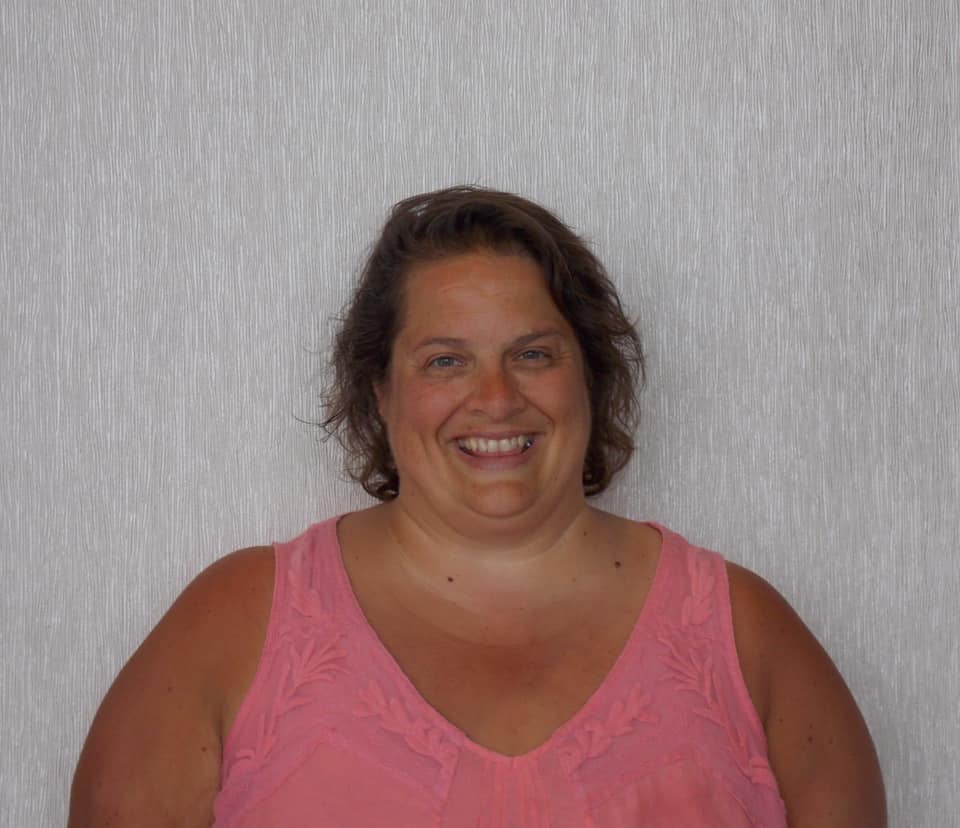 Executive Vice President Chantalise DeMarco, elected in March of 2020, had previously served three terms as Region 5 Secretary since 2008.
Chantalise has worked for the past 25 years for Tompkins County in the Mental Health Department.
Chantalise is a founding member of the Labor Chaired Joint Committee of the Tompkins County Health Insurance Consortium. She helped write the language that still ensures there are Labor Voting Seats on the Board.
Chantalise is a member of the CSEA Region 5 Political Action Committee and also the Officer Liaison to the Regional Human Rights Committee and Women's Committee.
Chantalise is also a member of the CSEA Statewide LGBTQ and Personnel Committees and is on the Statewide Board of Directors Representative for Tompkins County.
Previously, Chantalise was the President of Tompkins County Local 855 and President of the County White Collar Unit where she assisted in negotiating many outstanding contracts.
Chantalise has a strong commitment to diversity, inclusion and political action. She has been a longtime member of the Tompkins County Workforce Diversity and Inclusion Legislative Advisory Committee.
Chantalise has and will continue to be a voice for all members.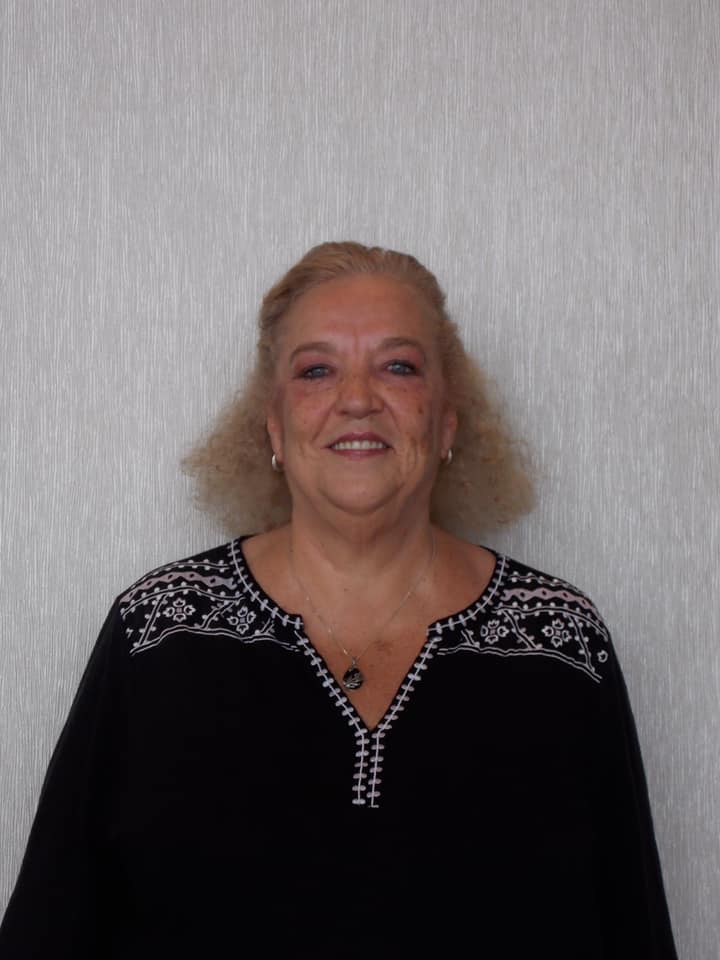 First Vice President Betty Jo Johnson was elected in March 2020 and had previously served as Second Vice President when she was appointed in March 2019 by Region 5 President Kenny Greenleaf.
Betty Jo is a member of the Madison County DSS Child Support Workforce.
Betty Jo is the President of Madison County Local 827 and President of the Madison County White Collar Unit. Both positions she has held for several years.
Betty Jo has the experience in negotiating contracts, conducting Labor Management Meetings, reaching settlement agreements, and handling grievances.
Betty Jo serves as the Chair of the Statewide PEOPLE Committee and had consistently been recognized as a strong recruiter to the program. 
Betty Jo is a recipient of the Irene Carr Leadership Award.
Betty Jo is the CSEA Region 5 Officer Liaison to the PEOPLE, Constitution & Bylaws, and Community Outreach Committees.
Betty Jo has served on many Region 5 Committees over the years and continues to be a long-standing member of the Region Political Action Committee. She has worked on many successful Union Friendly political campaigns.
Betty Jo has been an elected delegate to AFSCME, our International Union, and has also served as a AFL-CIO Vote Cope Delegate.
Betty Jo brings a wealth of experience, dedication and enthusiasm to her roles as a Union Activist.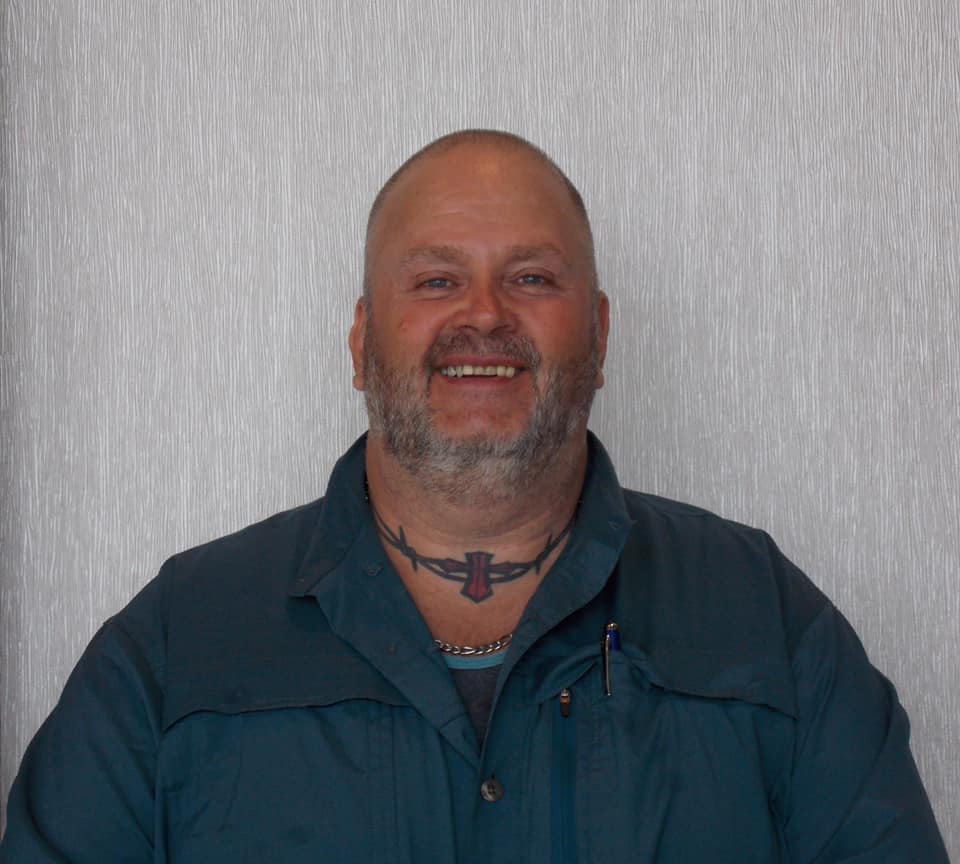 Second Vice President Tim Backus was elected in March 2020 and previously served as CSEA Region 5 Third Vice President.
Tim is employed as a Head Custodian with the Oneonta City Schools where he has worked for the past 20 years.
Tim has been a Union Officer for the past 20 years and is currently is the Otsego County Local 839 President. He's held that position for over six years representing our members in Otsego County. For the past 12 years Tim has also been the President of the Oneonta City Schools Unit.
Tim is the current President of the Tri-County Labor Council and is the current Board of Directors Representative for Otsego County. He also is a member of the CSEA Statewide Budget and Schools Committees.
Tim is the Officer Liaison to the Region Veterans Committee. He himself is a Veteran, having served in the United States Marine Corps.
Tim is a past recipient of the CSEA Nadra Floyd Award for Organizing and is involved as a member of the Region 5 Political Action Committee.
Tim is an avid outdoorsman and operates his own Taxidermy Business.
Tim takes a straight-forward, no nonsense approach with his Union involvement.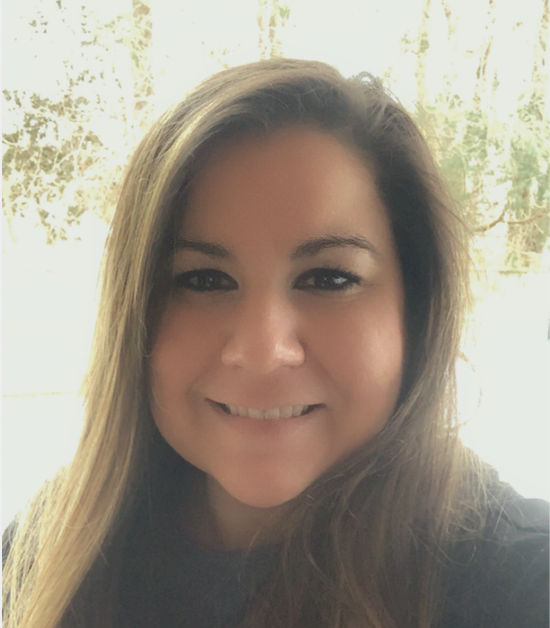 Third Vice President Catrina Leone was appointed to the position by Region President Kenny Greenleaf on March 1, 2021. She currently serves as the Region Judiciary Local 334 Secretary, a position she's held for several years. She's also served as unit treasurer and president.
Catrina has worked in the court system for 10 years and comes from a union household. She recalls attending union functions with her parents as a child and young adult.
"I learned the value of being a union member and leader, along with the benefits of unions and what they stand for," she said.
Catrina is the Region Program Chair, a LEAD graduate, a member of the program-education committee, Local 334 scholarship chair, and a delegate for AFSCME and the CNY Labor Council.
Catrina continues to be a dedicated activist and a valuable asset for both Local 334 and Region 5.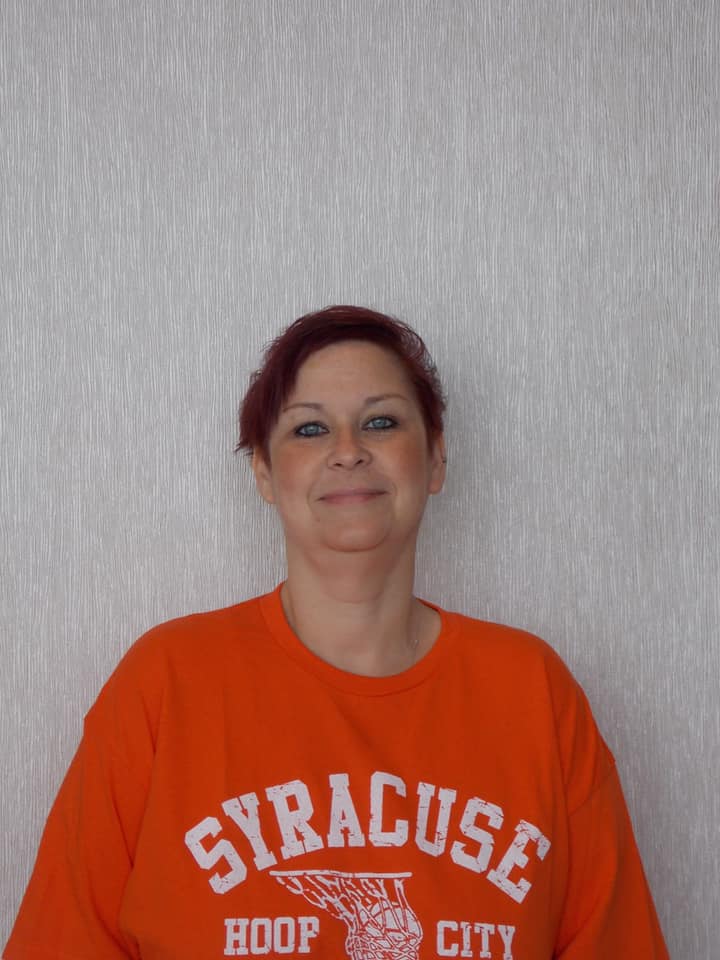 Region 5 Secretary Michele Martin was elected in March 2020 and is currently the First Vice President for SUNY Upstate Local 615.
Michele has been the CSEA Region 5 Women's Committee Chair for many years. She is innovative in coming up with new projects for the Committee.
Michele can often be found helping with projects to help those in need. She spearheaded and continues to collect toiletries and personal hygiene items for shelters in our Communities.
Michele has been an avid supporter against domestic violence and helping the women, men, and children that find themselves in need.
Michele is also a member of the CSEA Region 5 Education Committee and serves as a delegate to the Syracuse Labor Council.
Michele leads with a heart of gold. She is a passionate activist that will fight for a more inclusive and transparent Union.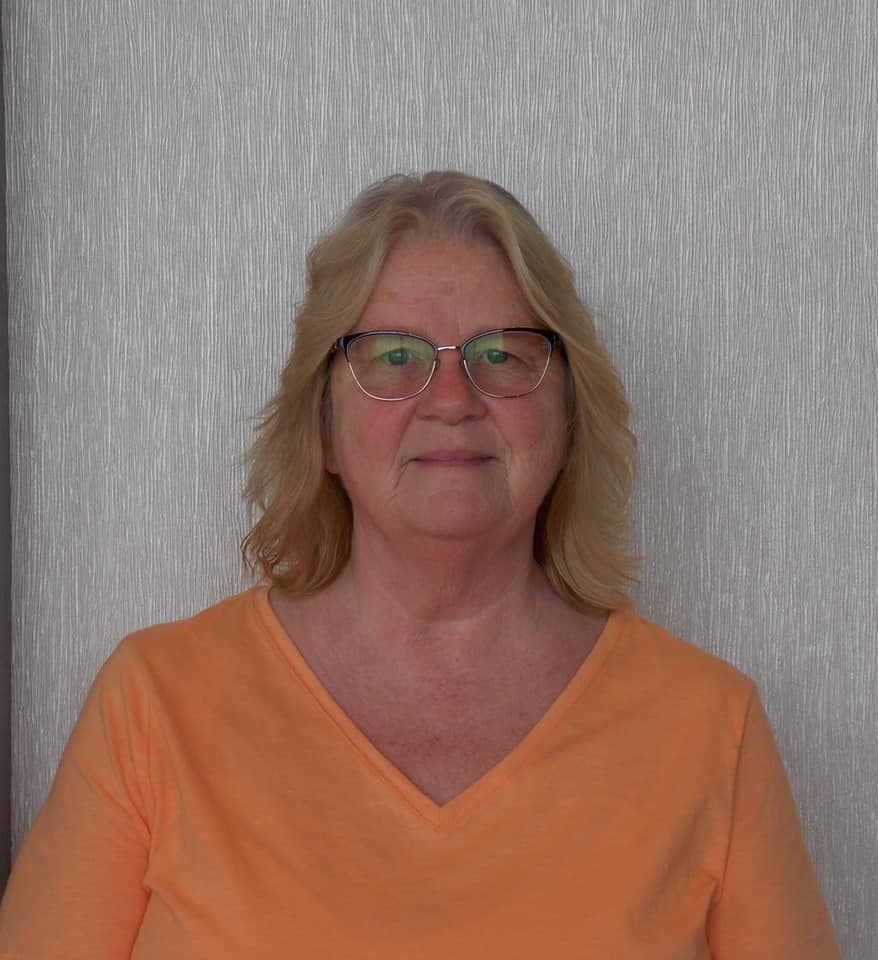 Region 5 Treasurer Amy Simmons was elected in March 2020 and is a Principal Account Clerk in the Child Support Unit in St. Lawrence County.
Amy is the President of St. Lawrence County Local 845 and Unit 8400, both positions she has held for the past 12 years. She had previously served as the Local's Secretary and is a trained Steward and Grievance Representative.
Amy is the Chair of the CSEA Statewide and Regional Local Government Committees. She also sits on the CSEA Statewide Insurance Committee and is an active member of the CSEA Region 5 Program Committee.
Amy is the Statewide Board of Director Representative for St. Lawrence County.
Amy is also a member of the Central Trades Labor Council where she serves as Sergeant at Arms. 
In addition, she helps to coordinate the CSEA Groups for the Massena Labor Day Parade and the North Country Polar Plunge for Special Olympics.
In 2013, Amy was the recipient of the CSEA "Mission Achievement Award" for the Local Government Division.
Amy's credentials, training and experience will serve her well as she takes over the role of Region 5 Treasurer. Amy will be passionate in her duties leading with honesty, integrity, and attention to detail.